Cat Grooming & Dog Grooming
When it comes to proper care and love for your four-legged friends, our dog & cat grooming staff go above and beyond the call of duty. We have one full-time licensed groomer that has over 11 years of experience in providing outstanding grooming services. As a Louisville-based and locally owned pet grooming, boarding, and doggy daycare facility, we offer high-quality, full-scale grooming services. If you need cat & dog grooming from Jeffersonville, IN to Louisville, KY & surrounding areas contact our experts for high-quality grooming services.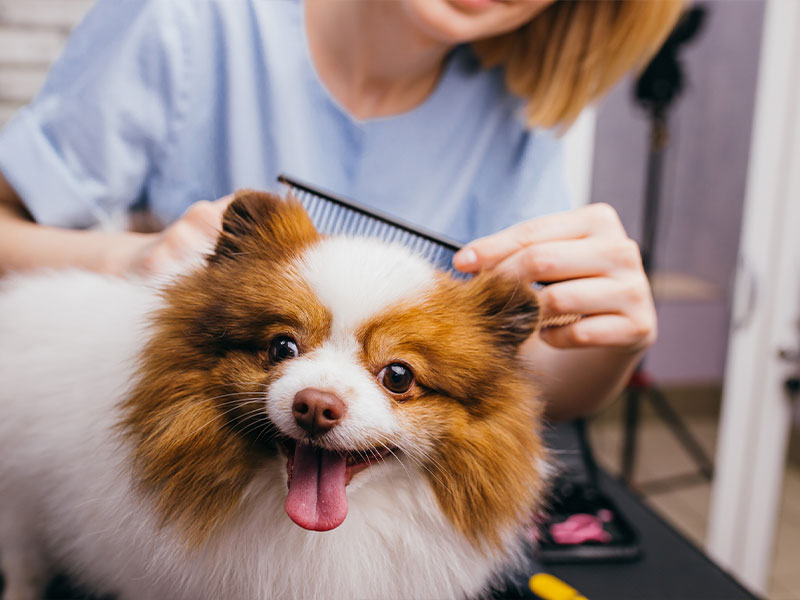 Our Grooming Services
Soothing Shampoo & Conditioner
Full Blow-Dry
Gentle Combing & Brushing
Complete Shave or Designer Haircut
Nail Trim & Grind
Anal Gland Expression
Ear Cleaning
Tailored Experiences
From our family to yours, we put love into each and every grooming project, starting with calming shampoo and moisturizing treatments, designer haircuts, accessories, nail trimmings, and much more. We take our time to address each doggy's individual and unique needs by using hypo-allergenic products, creating a positive grooming environment in our facility, and making your pup's experience and time with us as fun as possible.
Grooms must be booked in advance. There will be a $25 cancellation fee for grooms that are not canceled within 24 hours.